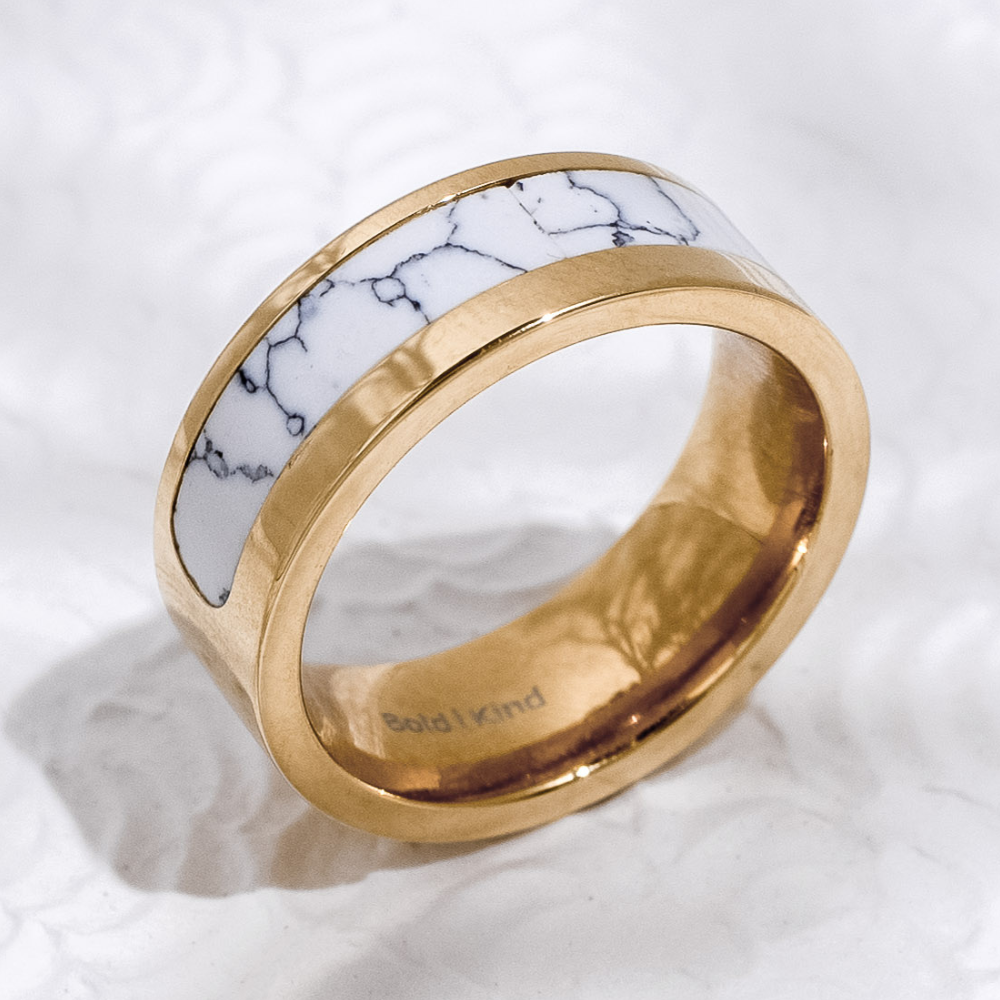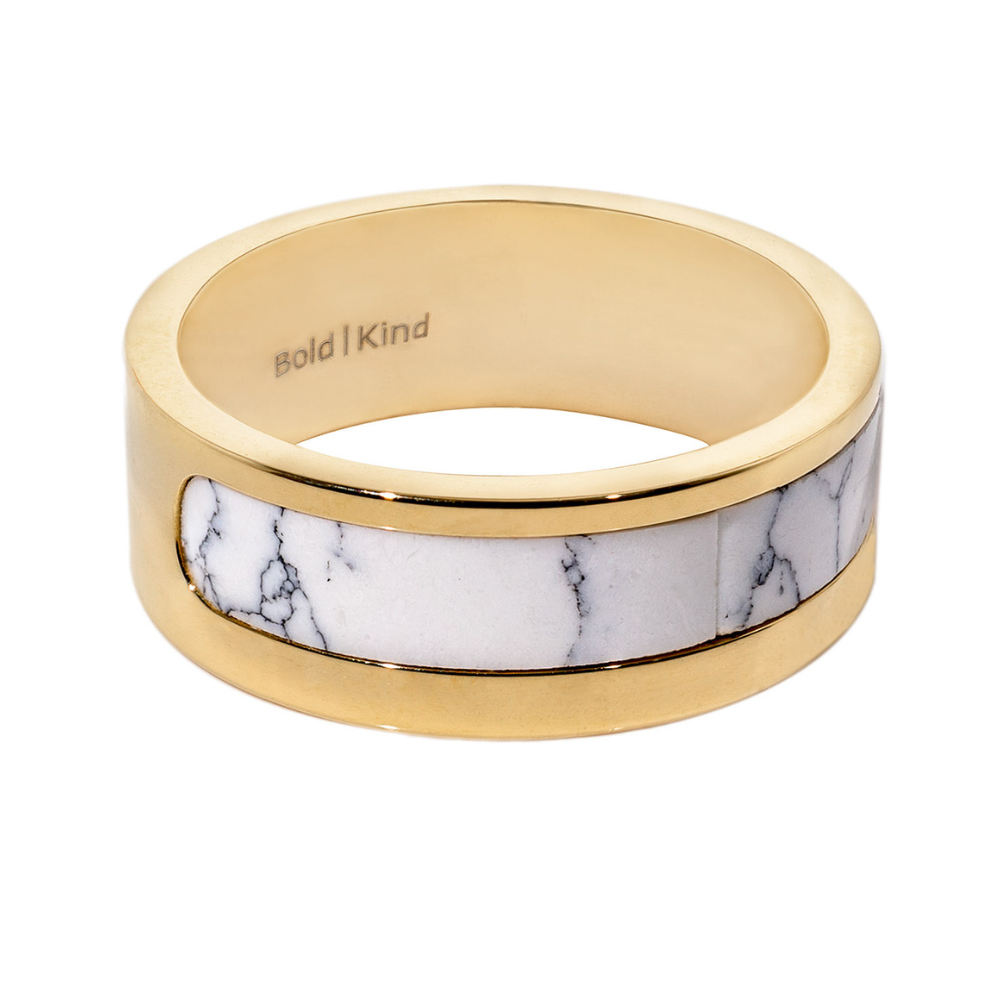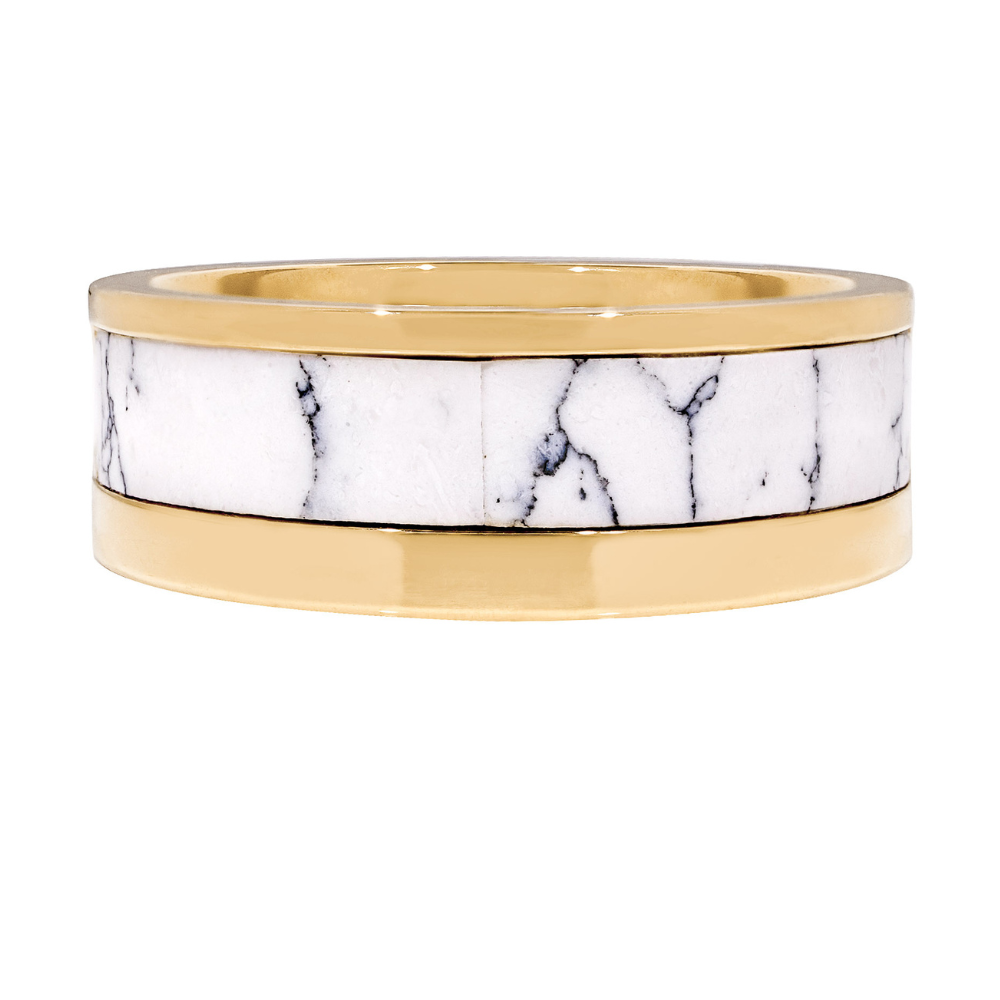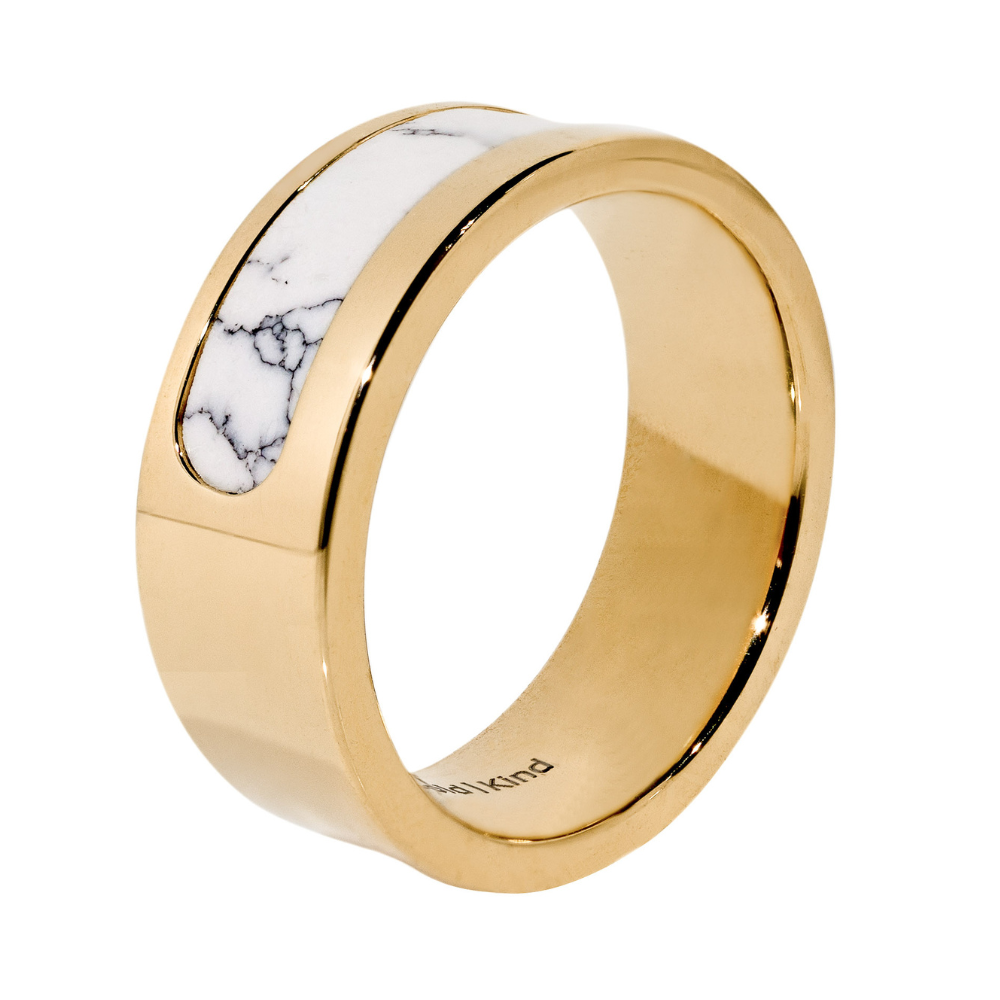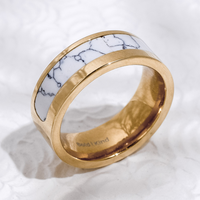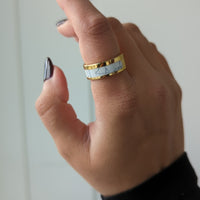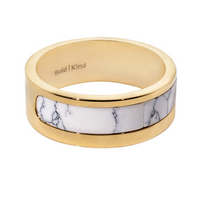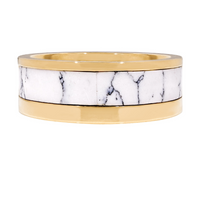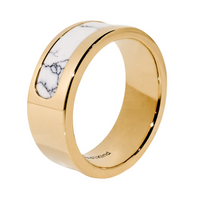 The affirmation: "I will take care of myself."
Design: This 18k gold plated ring is designed with two elements: a strong metal band with a softer, marble in-lay. When it sits on your hand it's the ultimate encouragement, a note to self to acknowledge the moments you're feeling overwhelmed & treat yourself with kindness. Yes you have big goals. You want to accomplish a lot. But nothing is worth your sense of self, your wellbeing. Self care is not selfish.
Comfort band: 8mm height, 2mm thickness. Hand cut, white marble: it takes 2-3 pieces of marble joined together to get the curved look. The marble wraps around 40% of the ring
Repeat the words when you first wear your ring. Remember to be kind to yourself whenever you see your hands throughout the day. Pause, breathe and check-in with yourself. What does your inner dialogue sound like? Notice it without judgment.
All our products are made with a combination of 18k gold plating over stainless steel, stainless steel on its own, hand-cut marble or Chromium plating over stainless steel. Everything is tarnish resistant, high shine finish. The band is engraved with "Bold&Kind" inside.  Designed and shipped from Canada.