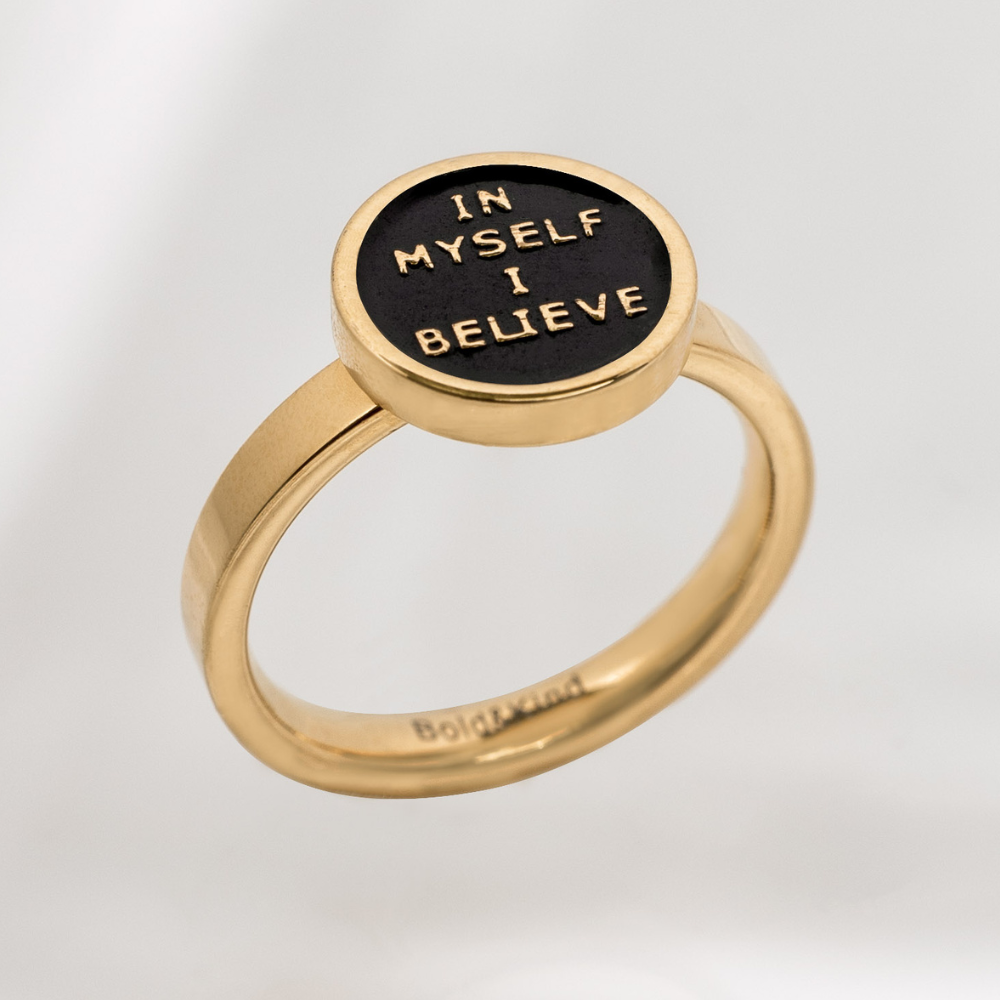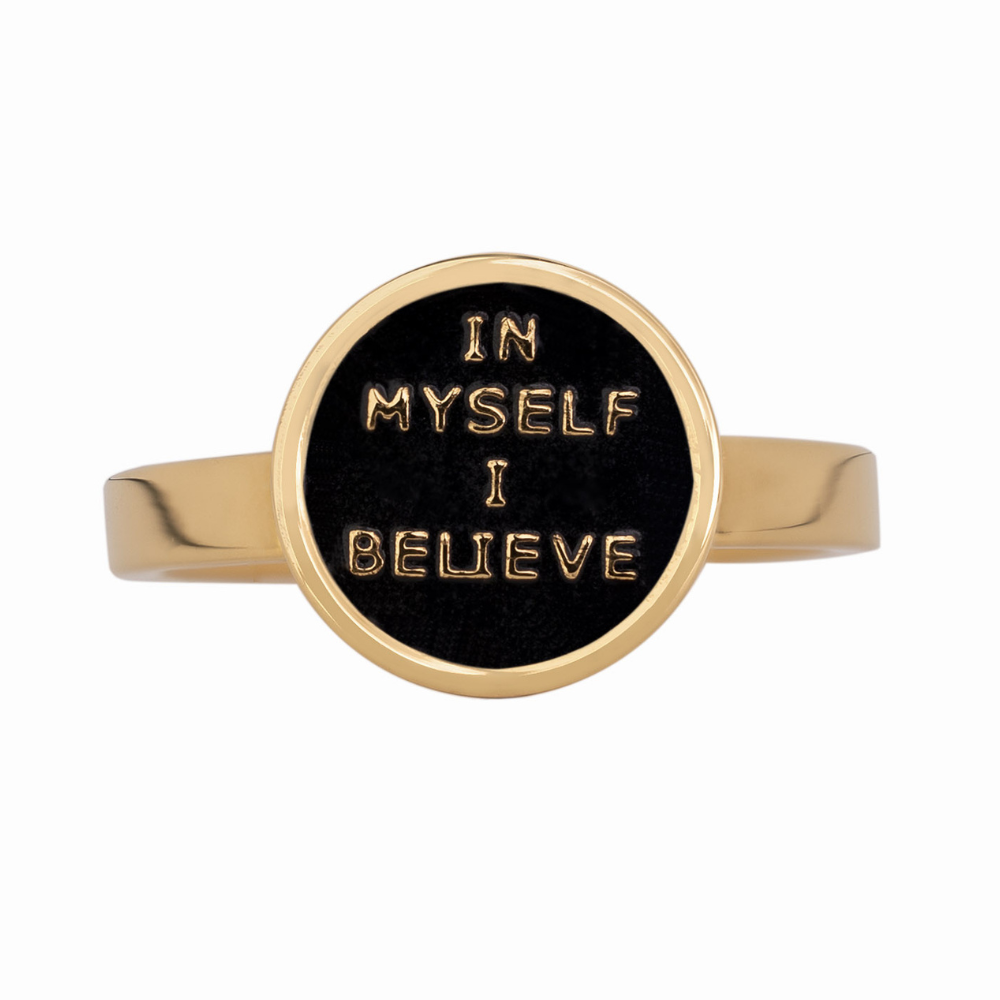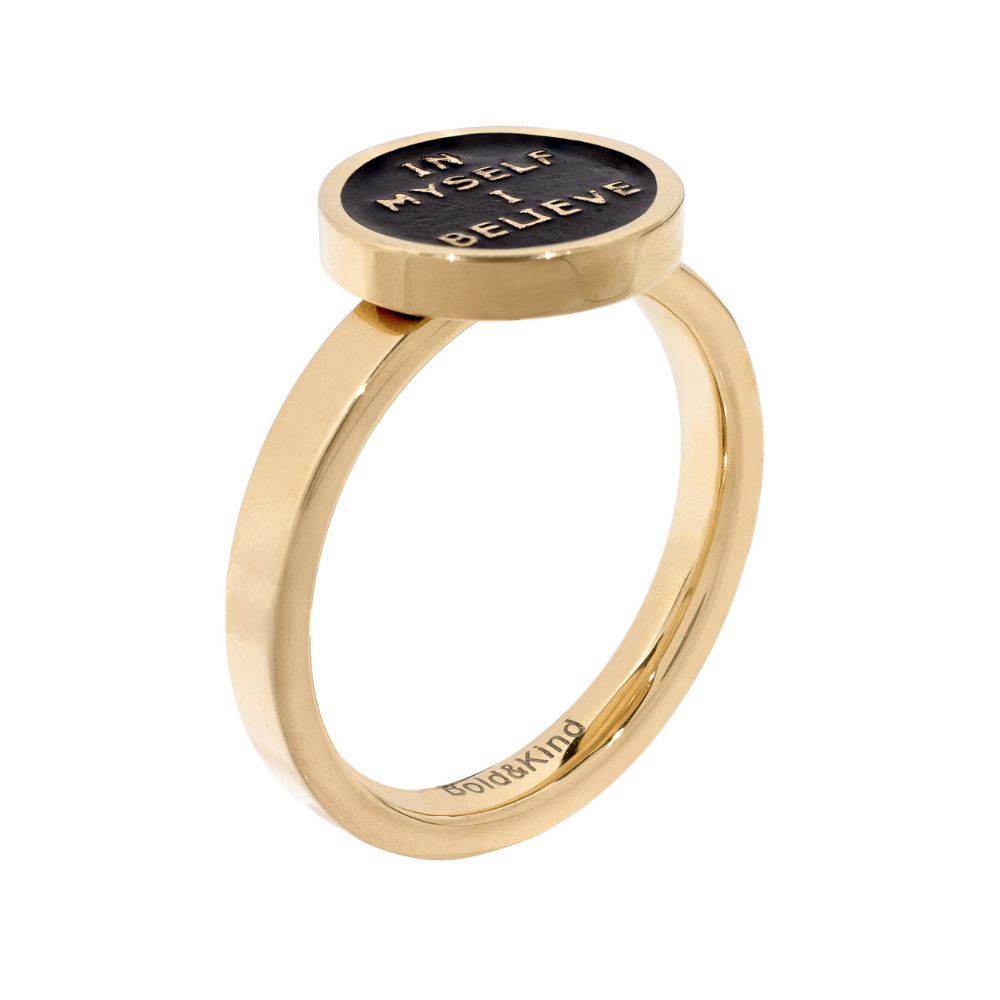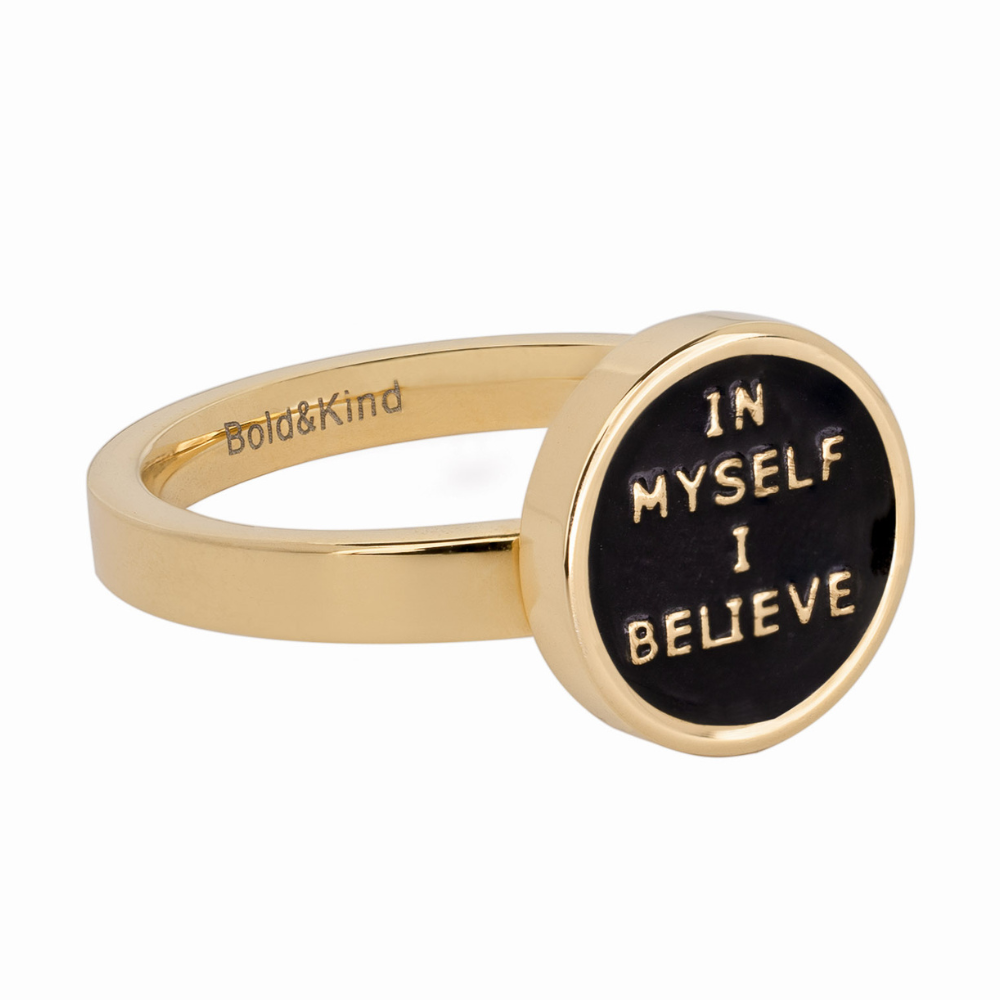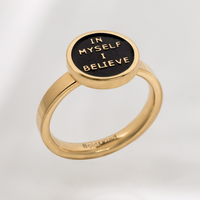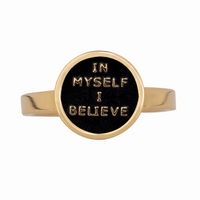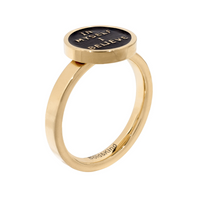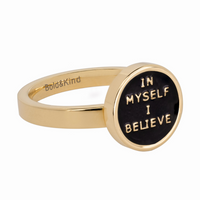 The affirmation: "I can & I will"
Design: This signet-style ring simply states, "In myself I believe." On your hand, it encourages you to believe in yourself. You are capable. Building something real takes courage and a strong sense of self. Remember: you become what you practice. Whatever your goals are, you've got this! Breathe in & go conquer.
Band: 3mm. Signet face: 1 cm in diameter
Repeat the words when you first wear your ring. Remember to be kind to yourself whenever you see your hands throughout the day. Pause, breathe and check-in with yourself. What does your inner dialogue sound like? Notice it without judgment.
All our products are made with a combination of 18k gold plating over stainless steel, stainless steel on its own, hand-cut marble or Chromium plating over stainless steel. Everything is tarnish resistant, high shine finish. The band is engraved with "Bold&Kind" inside.  Designed and shipped from Canada.